Lakes in Kashmir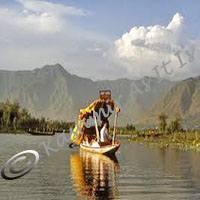 Kashmir is called Paradise on Earth beacuse of its first hand scenic beauty. Mankind has altered nothing to beautify Kashmir, it indeed still is the Raw Beauty of Nature. Kashmir has waterbodies with their own quantifiable life. With unique houseboats, floating gardens, chirping birds make waterbodies a cherished spot among those who are looking for memorable holidays.
There are four main water bodies in Kashmir:
Dal Lake
Dal Lake is considered to be one of the most beautiful lakes of India. It is surrounded by snow clad mountains on one side and large number of orchards and gardens on the other side. Dal Lake is crowded with hundreds of houseboats that give a unique place reside on the lake to enjoy the atmosphere and serene. Shikara rides are also available which provide peace and tranquility. Dal Lake is also beautified with floating gardens and floating markets.The picturesque beauty of Dal Lake can also be enjoyed by resting for a while in Nehru Park and Char Chinari
Nagine Lake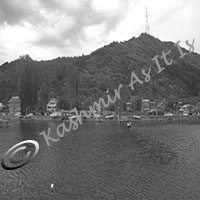 Nagine Lake is located just beyond the Dal Lake. Infact Dal Lake and Nagine Lake are connected to each other through a small channel. Enjoying a boat ride from Nagine Lake to Dal Lake is the best option to captivate the scenic beauty in mind and heart.
Wular Lake
Wular Lake in itself has a beguiling beauty - it is Asia's largest lake. The Wular lake is also known for changing its characteristic after every few mile. The depth of this lake is still unknown.
Manasbal Lake
Manasbal Lake in Kashmir is Bird watcher's paradise. Edged by villages and rippled paddy fields, a boat ride in this lake makes one enjoy the sheer grandeur of country side.